This is our story
2011: The European Federalist Party is a European political party founded on 6 November in Paris. It is the result of the merger of the 'Parti fédéraliste de France' and the 'Europe United movement'.
These political groups had a complementary presence in several European Union countries. It is the first political party of European stature to openly defend European federalism.
At this first Convention, two co-chairs were elected: Yves Gernigon and Pietro de Matteis.
Marco Pannella, the political figure of federalism in Europe, was one of the founding members.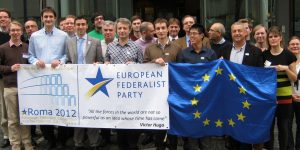 2012: The European Federalist Party holds its 2nd European Convention in Rome. It was decided on this occasion to present lists for the European elections in at least four EU states.
This shows a strong willingness to deliver a clear political message and sensitize voters to federalist proposals.
At the same time, its members are running for national elections. In France, 12 candidates are taking part in legislative elections.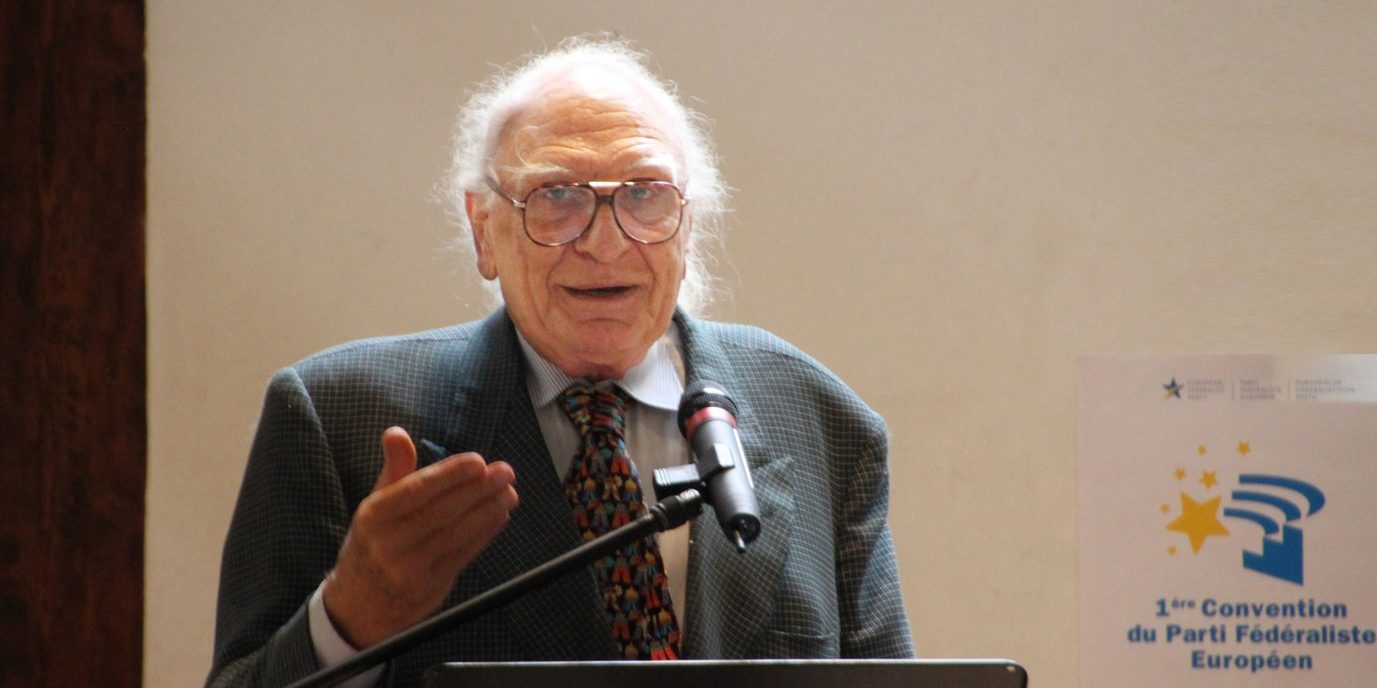 2013: Electoral seminars are organised with a view to drafting the programme for the 2014 European elections (Salzburg, Paris, Brussels, Milan, Munich, etc.). The 3rd European Convention to be held in Brussels summarises the various proposals and establishes an electoral platform in 7 objectives and 60 proposals.
2014: For the first time in the history of Europe, a party presents itself under the same banner with the same programme in several EU states. The EFP operates in 6 countries: France, Belgium, Austria, Italy, Portugal, Greece and Austria. The 4th European Convention is held in Athens. On this occasion Pietro de Matteis was elected president. In France, EFP presents ten candidates for senatorial elections.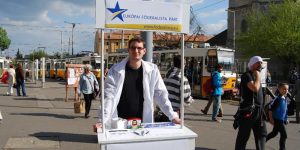 2015: The 5th European Convention is held in Brussels. Federalists participate in French regional elections on various lists.
2016: Following the General Assembly of 6 December 2016, part of the Board breaks with the orientation and political strategy of the EFP and joins the citizens' movement 'Stand Up for Europe'.
The national associations of the European Federalist Party continue the electoral and political adventure.
2017 : On 7 and 8 October 2017, the European Federalist Party, under the leadership of Yves Gernigon, held its 6th European Convention in Brussels during which it was decided to participate in the 2019 European elections. This year, the EFP is still present in the British and French parliamentary elections.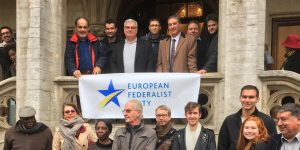 Since its creation, the European Federalist Party has been a member of all European, national and local elections. It has clearly demonstrated its determination to emerge and to exist sustainably into the European political landscape.
 He is thus showing a strong willingness to deliver his message and to make voters aware of his proposals.