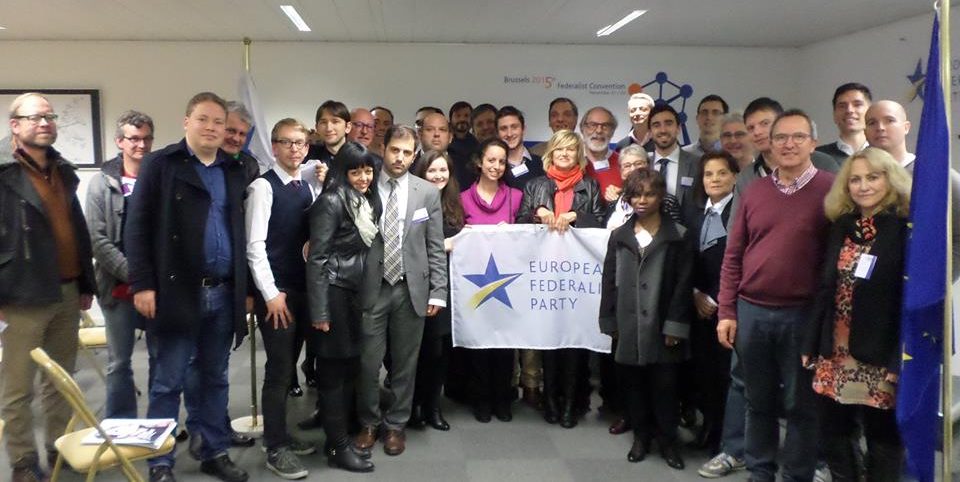 Brussels, the EFP has held its 5th Convention despite the state of emergency
Despite the terrorist risks and the state of emergency, the Federalists held their 5th convention in Brussels on 21 and 22 November 2015.
We will never give in to fear and we will remain united in the difficult times for Europe and democracy.
After speeches by Pietro De Matteis, Richard Laub, (Stand Up for Europe), Bálint Gyeval and Benjam de Vanssay for young people, the debate focused on "How to federate federalists? ».
Many thanks to the participants: Jourdain Vaillant (Nouvelle Donne), Tommy Tomescu (Europeans Party), Philippe Mazuel (Party of the Citizens of Europe "PACE"), Dafni Gogou (European Demos), Roger Casale (New Europeans) who kindly participated in the debates of the EFP.
A presentation of the Board's activities was given by Emmanuel Rodary, Secretary General, followed by a retrospective of the Federal Council's activities by Fernanda Neutel. Marco Marazzi presented the progress of the "Common Borders" European Citizens' Initiative.
The national sections (France, UK, Belgium, Hungary, Greece, Greece, Austria) have finally drawn up a very positive and encouraging picture of their actions.