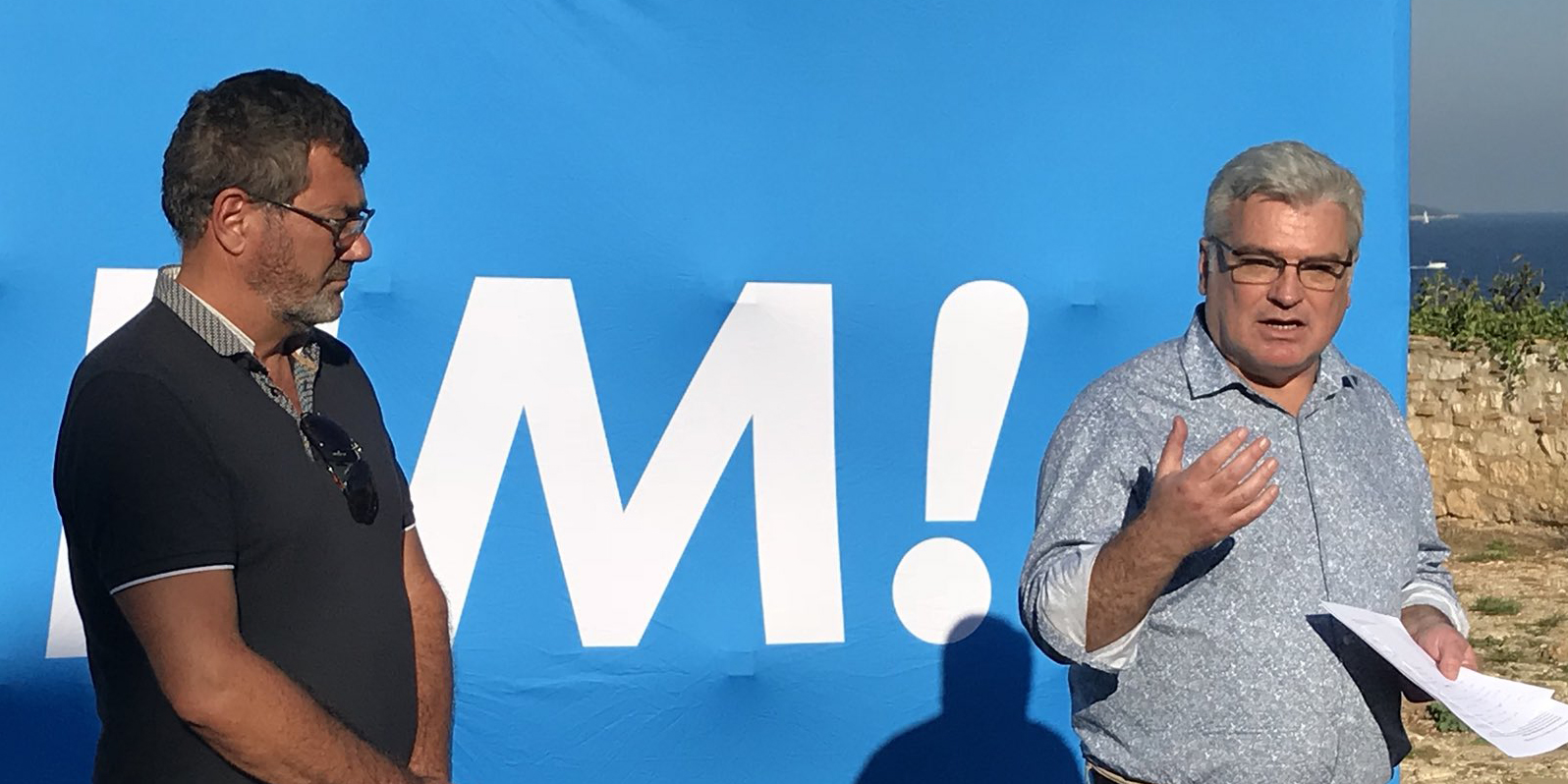 Europe: converging views with Macron's party En Marche
#France #Cannes – On 13 and 14 October, Yves Gernigon, President of the European Federalist Party, participated in the seminar "Europe of Tomorrow". This event was organised by Emanuel Macron's movement En Marche in Cannes on Île Sainte-Marguerite. Representatives of Modem (centre-right party) and Pulse of Europe were also present.
On this occasion, Yves Gernigon presented the EFP, its political vision and strategy. The debates that took place throughout the weekend were exciting and took place in a very warm atmosphere. The discussions were fascinating and took place in a very warm atmosphere.
The round tables on social dumping, immigration, security and the environment revealed convergences of opinion between En Marche French Riviera and the European Federalist Party.
When the summaries were submitted, there was consensus on some proposals: the creation of a European FBI and the establishment of a permanent European border and coastguard corps. With regard to social dumping,En Marche French Riviera and the EFP agreed on a revision of the Posted Workers Directive in a restrictive sense.
Congratulations to all the organizers: Enis, Thomas, Christine, Niels… and to the participants of this exciting political weekend, in particular, Georges Botella, Mayor of Théoule-sur-Mer.
Special thanks to Xavier Coromines, our local delegate and his wife Pascale Vaillant, Cannes city councilor for their kind welcome.