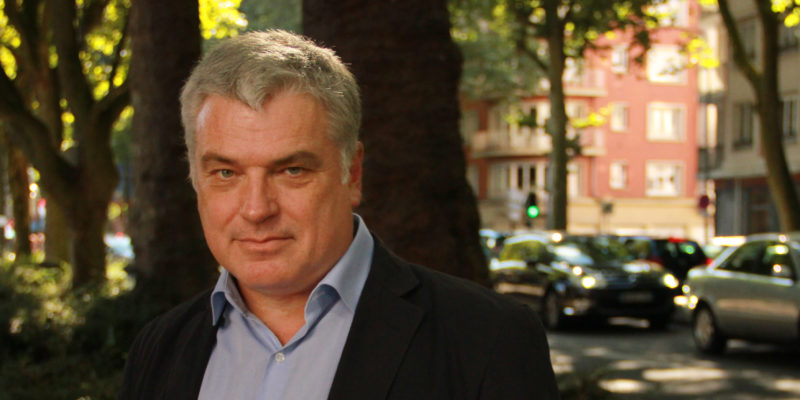 To defend my fellow European citizens, I want to make Europe a respected power, capable of guaranteeing our continental social model and defending our values against Donald Trump's America, Vladimir Putin's Russia and Xi Jinping's China.
As you can see, Europe is at the heart of my political commitment.
Like many of our fellow European citizens, I believe that we must unite to create a European public authority. A "res publica" that can influence world affairs, defend peace, our humanist values and an ambitious sustainable development for the planet.
The Europe that protects, the sovereign Europe will not be built simply with a strong France or a strong Germany. I believe that to make this project a success, it is urgent to carry out concrete political action with all European citizens: French, German, Italian, Dutch, Belgian, Spanish, Austrian…
That is why I created the European Federalist Party. In 2011 I met Bengt Beier, a young German law student from Salzburg, Austria. Together, we worked to build the first trans-European political party.
Six months later, in Paris, we officially launched the movement. The European Federalist Party was honoured to count Marco Pannella as a founding member. Altiero Spinelli's travelling companion, Marco Pannella was the historical founder of the Italian Radical Party. He has been a parliamentarian many times in Italy and Brussels.
Our political movement has already achieved some successes. Our "Europeans for Fair Roaming" campaign led to the definitive abolition – on 15 June 2017 – of telephone roaming charges in the EU. Other campaigns followed, such as "Common Borders" on the subject of EU border monitoring.
In 2014, we carried out the first truly European election campaign in 2014..
In the 2014 European elections, we succeeded in mobilising the electorate by presenting a 60-point programme and lists in 5 countries (France, Belgium, Austria, Italy and Greece). On this occasion, I was able to maintain a fruitful collaboration with Guy Verhofstadt, a former Belgian Prime Minister and a fervent federalist MEP. At that time he was 'Spitzenkandidat', a candidate for the presidency of the Commission..
A few words about my personal life
I am 53 years old, born in Brittany, France, I have been living in Lille for almost 40 years and I work in Paris, Lille and Brussels. I have dual training. Graduated from a graphic arts school, I also graduated from Sciences Po Paris. I also took a training course – as part of my professional training – at the National School of Administration (ENA), where I was able to familiarize myself with economic, law, social and European issues.
After several experiences as employee, I am now a business manager. I have been managing an institutional and financial communication agency for fifteen years.
As far as public affairs and commitment to the community are concerned, I am very much attached to the values of probity and transparency. It is unimaginable that these values could be absent from a political course. I am also calling for a better distribution of wealth on French territory, more solidarity between regions and recognition of local cultures.